PATIO DOORS
Our VEKA supplied stylish, in-line sliding Patio Doors are specially designed to provide a luxurious gateway to your garden or conservatory, without taking up any of your valuable living space.
Perfect for living rooms, dining rooms or kitchen diners, and also very popular on porches, these uPVC Patio Doors are both stylish and practical. A one-piece stainless steel track enables effortless opening and closing, allowing easy access to your outdoor space, while truly letting your house breathe.
Plus, they let the light flood into your room, and offer an almost panoramic views of your outdoor area – whether opened or closed.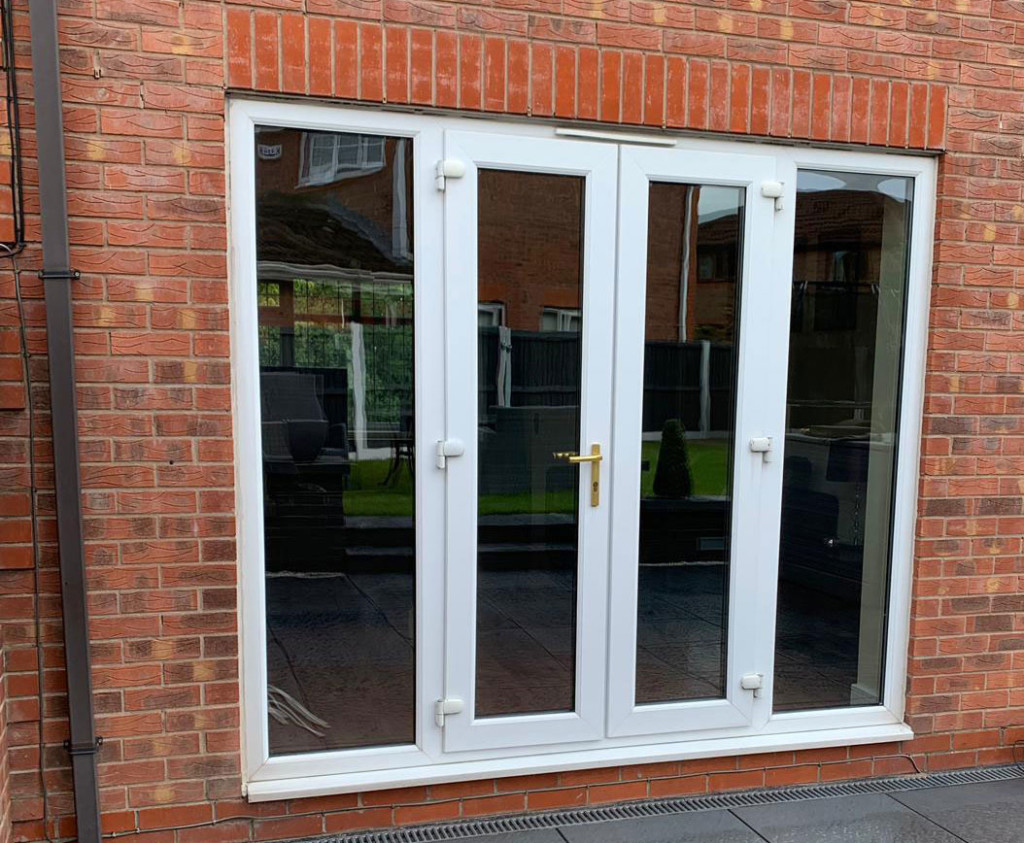 DURABILITY GUARANTEED
Once we have fitted your uPVC Patio Doors, they will offer, durability, low-maintenance and insurance-backed guarantees!
When closed, the VEKA uPVC Patio Doors keep out the cold and the elements. They are made up of double brush seals on all four sides and a unique quadruple seal interlock. The very same things that help insulate your home against heat loss, saving you money on your energy bills.